Culligan

Culligan Knows Water!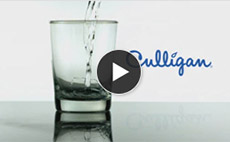 After being in the water treatment business for over 70 years, we know water. Our mission is to deliver high-quality water products that will benefit every part of consumers' lives. We hope to raise the quality of life by purifying its most essential element: water.
We've seen almost every water problem imaginable and we've solved these problems to deliver the refreshing, clean and pure water that's become our hallmark. Free of contaminants and minerals, water treated with Culligan softeners and filtration systems will make an impression on you and your household, and at the work place.
Ever since the founding of Culligan in 1936 by Emmett Culligan, we continually develop new technologies to treat hard water and rid water contaminants. All the products we offer have been perfected through research and development, and used by homes and businesses the world over.
Always advancing with new technological developments, our products continue to set the standards within the water treatment industry.
The Culligan Man
With Culligan you have access to state-of-the-art products. Delivery service availability at your home or office.
Aqua Viva
Water is an indispensable part of life. Beyond drinking and cleaning, water plays a crucial role in our daily lives. From manufacturing the technologies that help make life easier – like cars and computers – to maintaining health across the life cycle, water is the most valuable life-giving resource we have. We can't take it for granted.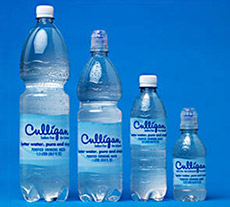 The Exchange has been a licensed manufacturer of Culligan Premium Drinking products since 1997. Beginning with our 1 gallon bottles drinking water product, we have expanded our selection to include drinking water in the following convenient sizes .5 liter, 1 liter Sport Cap, 1.5 liter and our 5 gallon bottle. We also produce Culligan Drinking Water with fluoride added in the .25 liter, and 5 gallon sizes.
All of our Culligan Premium Water products are manufactured at the Exchange European Industrial Activity located in Gruenstadt, Germany. There is also a small 5 gallon production plant for Home Delivery located in Vicenza, Italy.
Culligan Links
Contact Culligan
Culligan Water - Exchange - Gruenstadt
Unit 29804, Box 51
APO AE 09058 Culligan Water - Gruenstadt
Kirchheimer Str. 104
Phone: 00-800-Culligan (28554426)
Send Email Request to AAFESCulligan@aafes.com.
Office Hours
Mon - Fri: 0700 - 1700
German Holidays: Closed
U.S. Holidays: 0700 - 1700