Ways to help warfighters and their families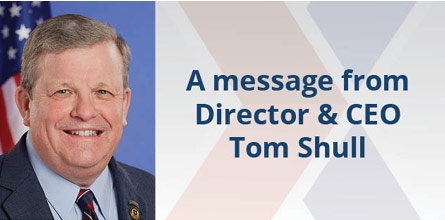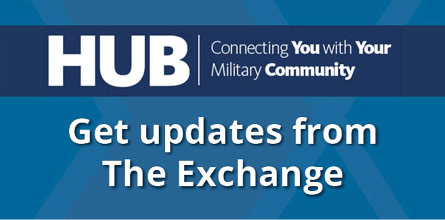 The Exchange remains committed to keeping the health and safety of our customers and associates as top priorities during the coronavirus outbreak. We bring nearly 125 years of experience supporting Warfighters and their families in challenging times like this.
Frequently Asked Questions
What is the Exchange doing to keep guests safe and healthy while they shop in the stores?
We are taking preventive measures to maintain a safe and healthy environment for our customers and associates. At most locations, main Exchange stores are open, but the hours may be reduced or changed to allow for thorough cleaning and restocking. Exchange restaurants are open but are transitioning to take-out service to align with social distancing measures. The wide range of support we offer the communities we are honored to serve—from Military Clothing stores to Express gas stations and malls—we are here for you, but hours may vary.
Steps the Exchange is taking in response to the COVID-19 crisis include:
Reduced hours at some locations to allow for thorough cleaning and restocking
Stringent cleaning procedures at customer service and sales points, restrooms, theaters and restaurants
Take-out and drive-thru options only at Exchange restaurants
Around-the-clock efforts to ensure critical supplies are in stock
Efforts of the Exchange's Disaster Support Group to expedite support to impacted areas
What other shopping options does the Exchange provide?
BOPIS (Buy Online, Pickup in Store) – order online and pickup in store.
Shopmyexchange.com – order online and ship directly to you.
How is the Exchange handling online shipments and deliveries?
We are working with our vendor partners and carriers to provide the best possible experience, but there may be unavoidable service impacts that could cause shipments and deliveries to be delayed or canceled.
The Exchange will continue to monitor the situation and provide updates. Now more than ever, the Exchange stands with your family, and we will remain vigilant in our commitment to provide a safe, clean and friendly shopping experience.