Exchange History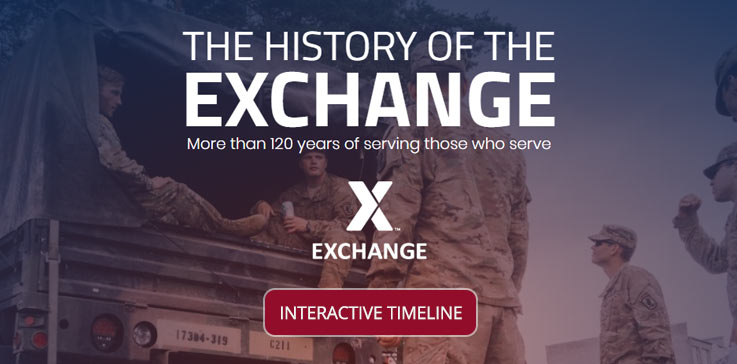 Legacy of Mission-Essential Service

Around the world, Exchange associates have served customers with tax-free goods, food and services through world wars, regional conflicts, natural disasters, military exercises deep in the jungles and high on mountaintops, and at sites of raging wildfires. The Nation's hero Warfighters at the tip of the spear in Eastern Europe, Southwest Asia, the Middle East, South Korea and elsewhere depend upon the mission-essential Exchange to be wherever they are to keep them ready and resilient.
Since the 9/11 terrorist attacks, more than 4,800 associates have deployed - some more than once - to Afghanistan, Iraq and other area countries to care for our heroes.
The Exchange also cares for military families, retirees and all honorably discharged Veterans by providing the items and services they need.
No other retailer has such a rich and storied history of serving those who serve.
Read about the Exchange's devoted associates who left the safety and comfort of their homes to to take care of the men and women who protect our freedoms.